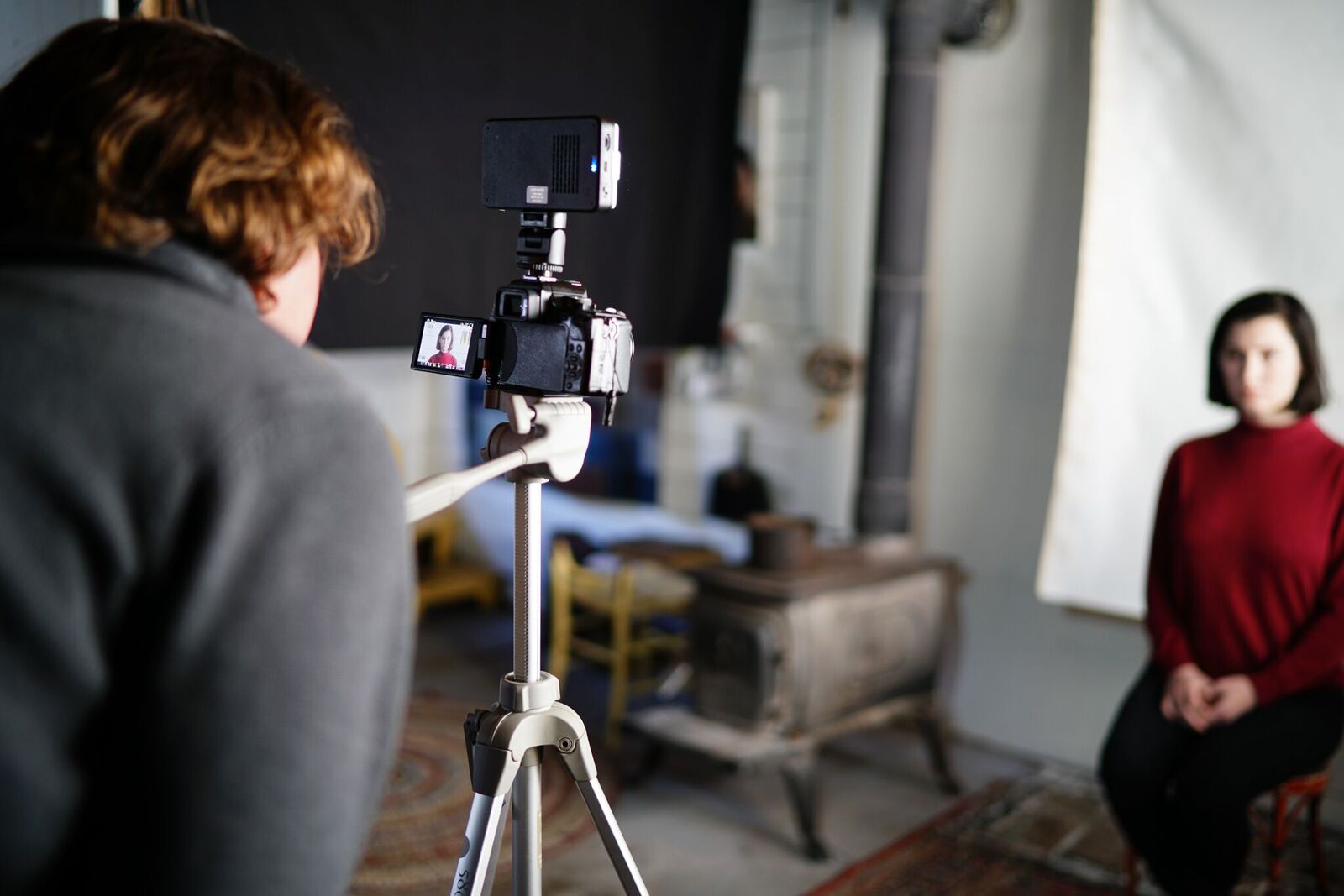 all photos by Eric Tank
This Winter I became curious about what would happen if I invited a film maker, and a still photographer to join me in creating a portrait of my daughter Pearl. (I have been painting and drawing Pearl her entire life.) Where would this collaboration take us? What does it even mean to make a portrait at this time in history? Is it possible that we could open up some new territory in our various artistic paths by coming together in this way? What would it by like for Pearl, who I know to be a very sensitive and private person, to experience being the subject of an ongoing project with these two other men.
We have been working together for the past several weeks. There have been times when we have gotten together and just talked and done nothing more than take down a few notes. We have also shot video as well as photos working with both available light and carefully constructed artificial light. I've been working on paintings from some of the photos. So far the paintings are in different scale from 8x10 inches up to 54x54 inches. To me it is important that tall of us become better friends through the experience of working together. It's my hope that what we create comes up out of deepening friendship. I want to portray Pearl in an honest way that captures something of who she is and what she is in the process of becoming.